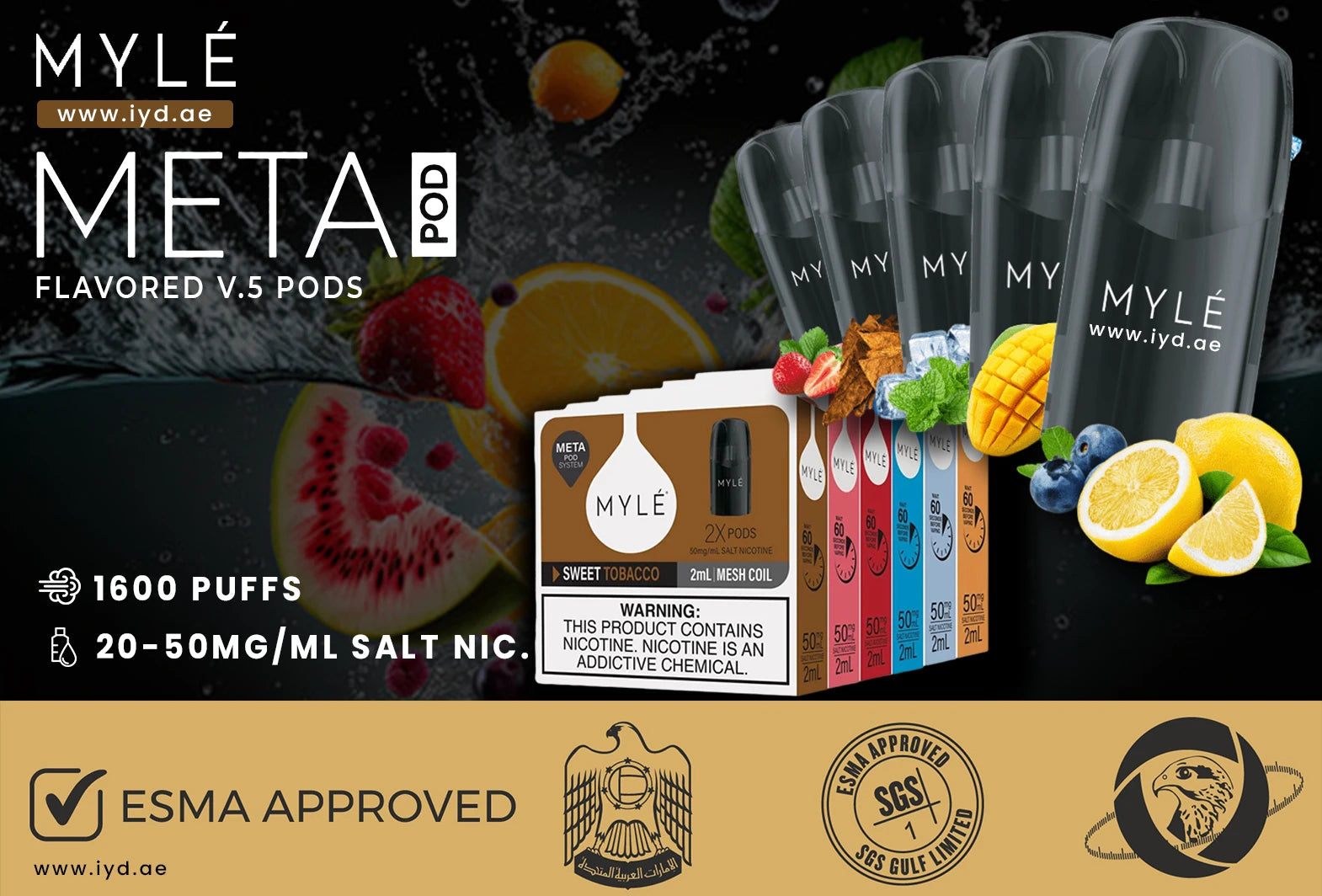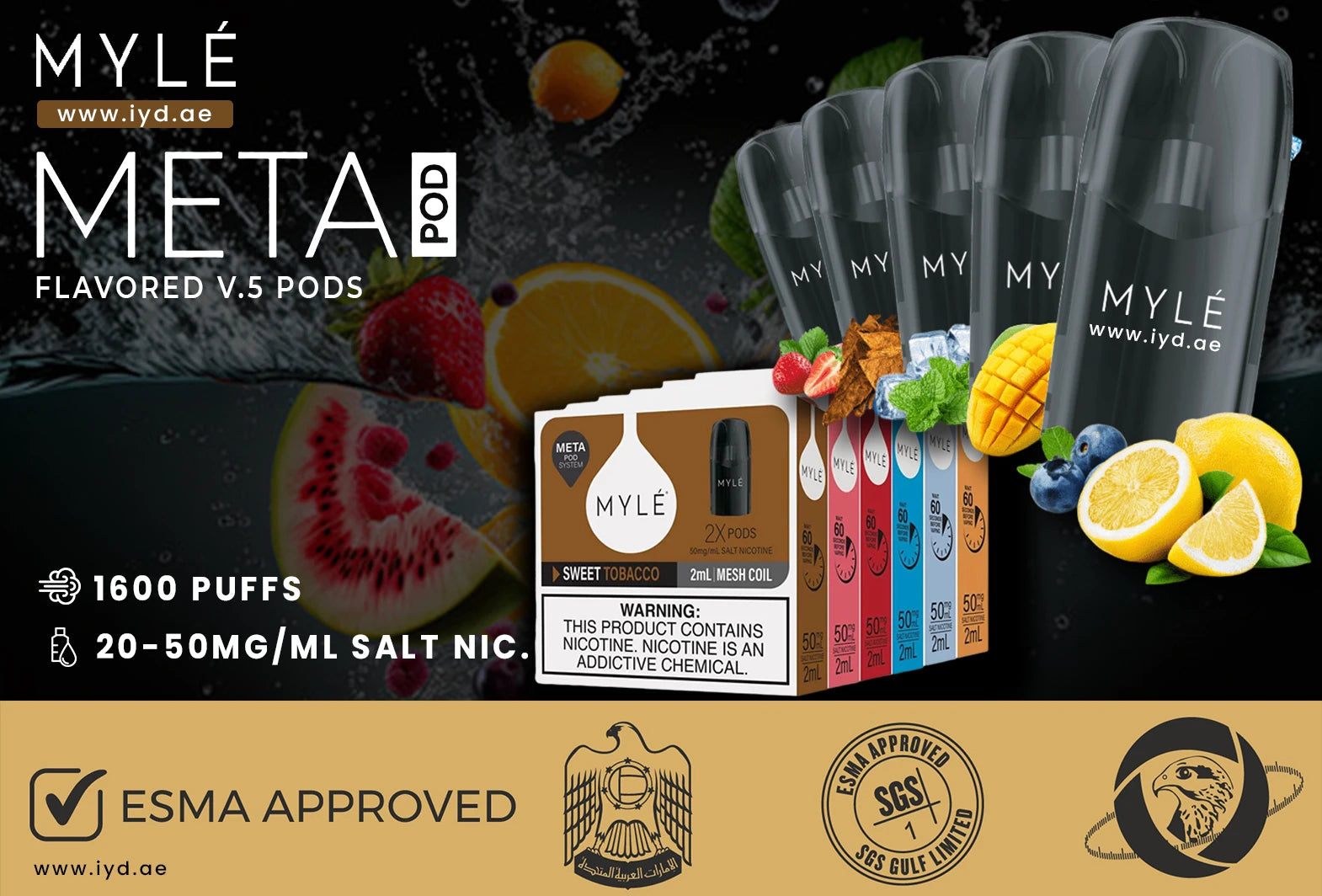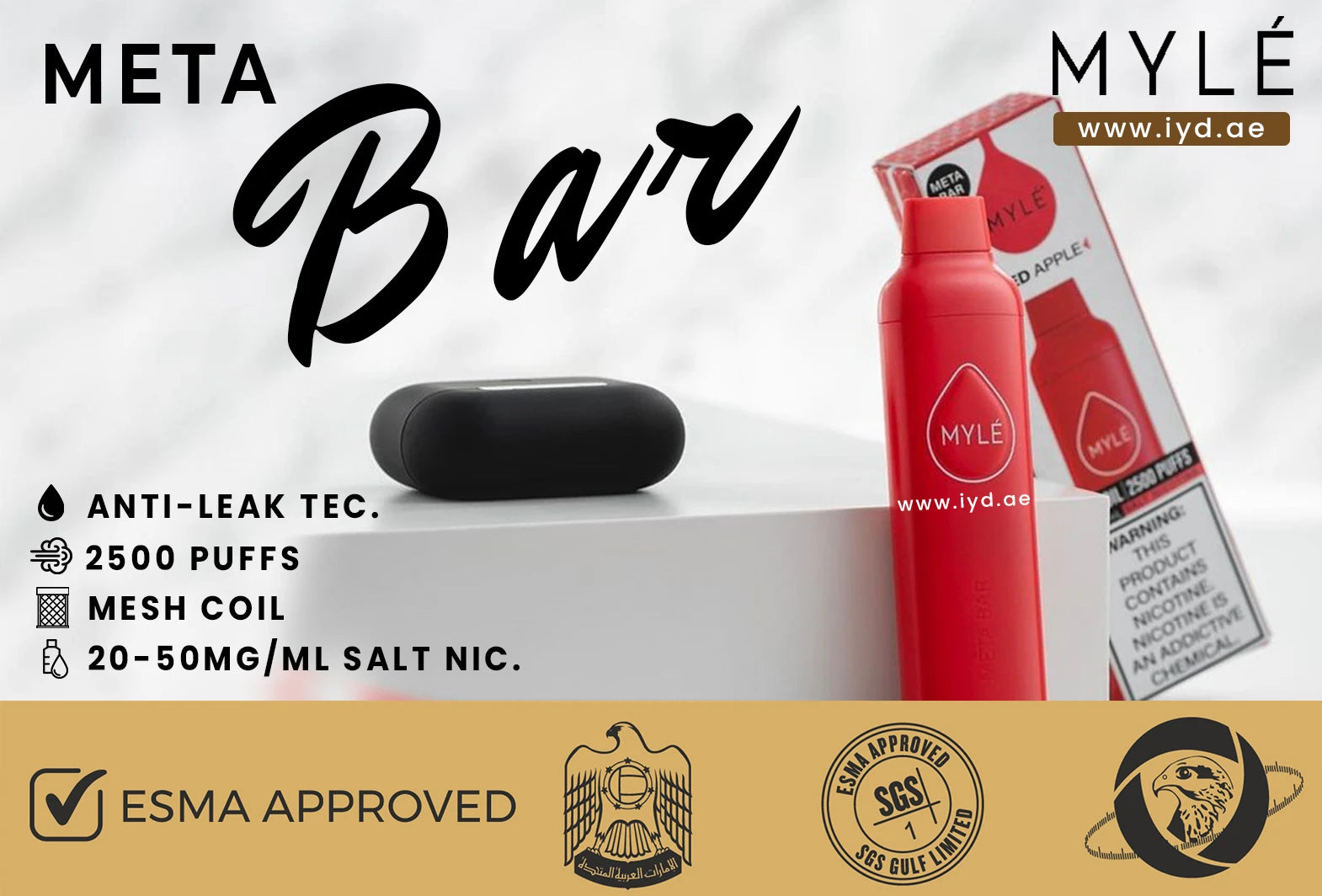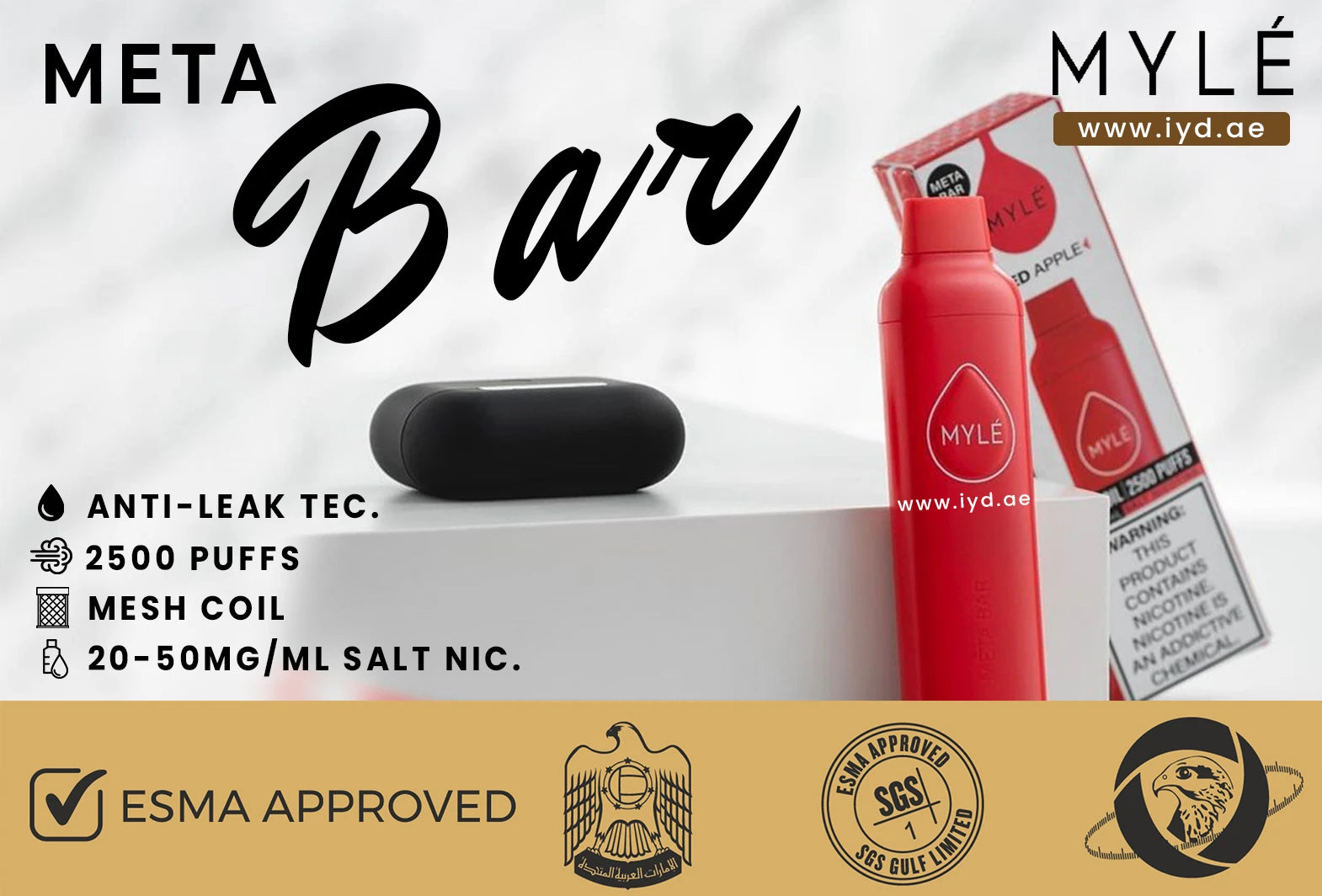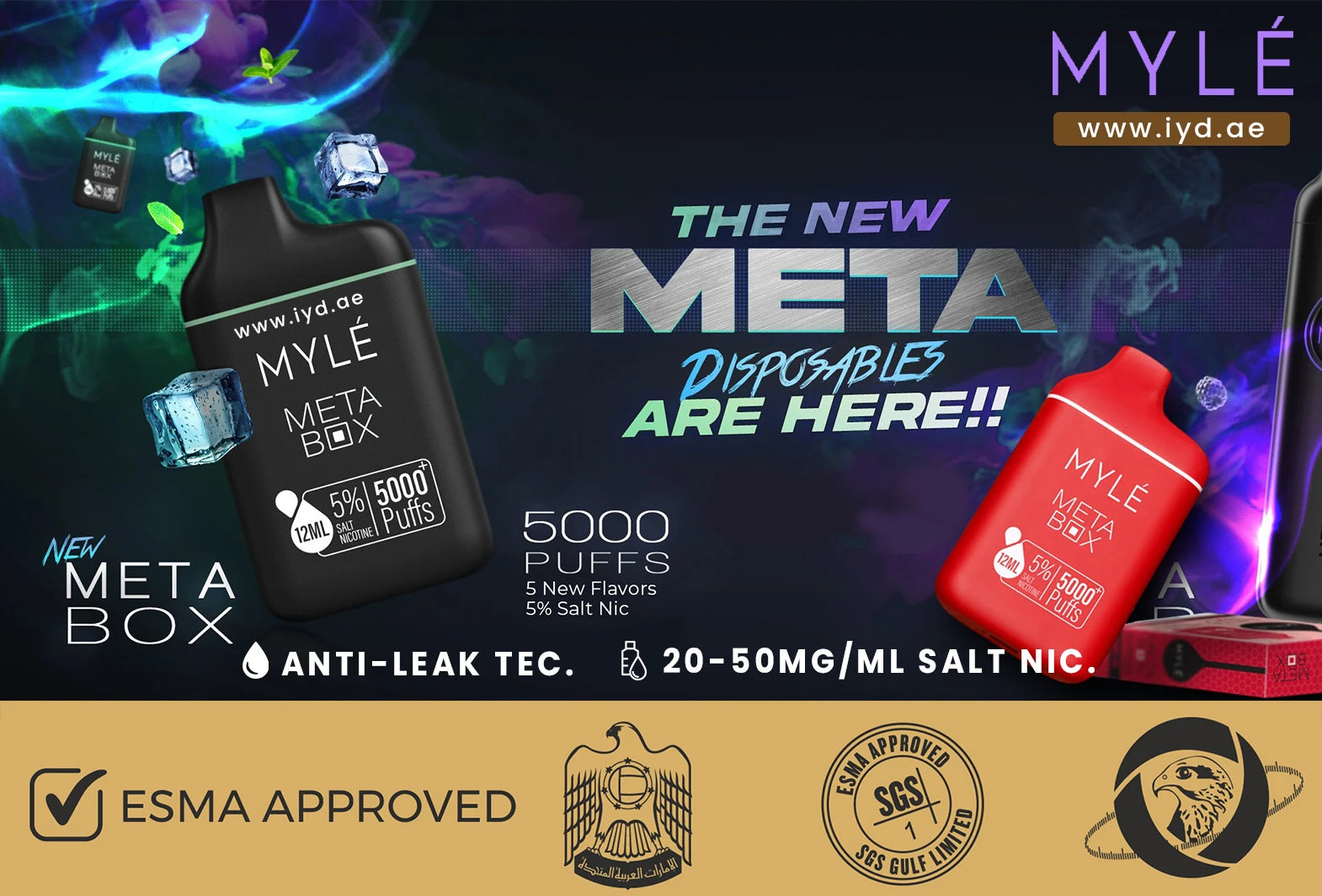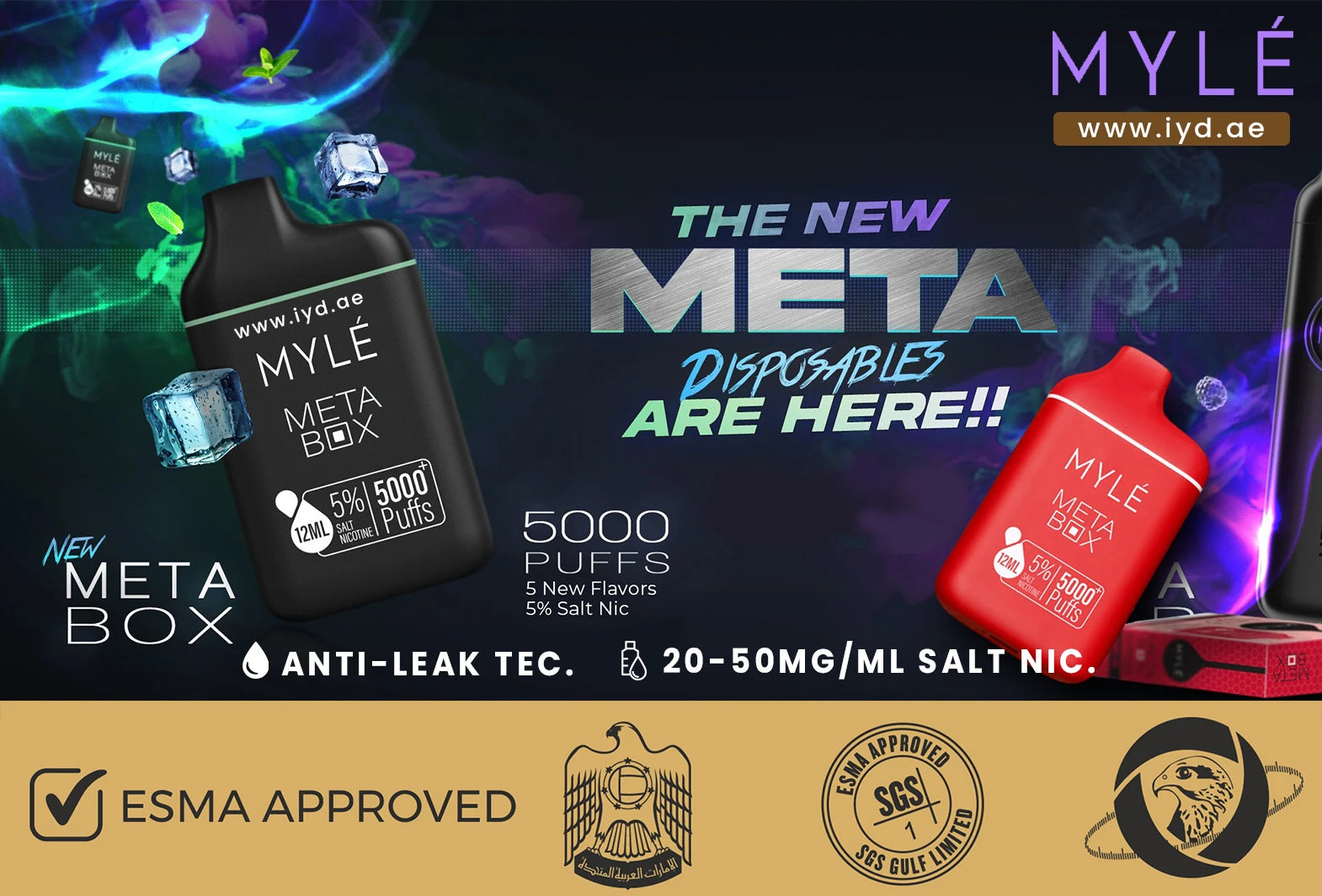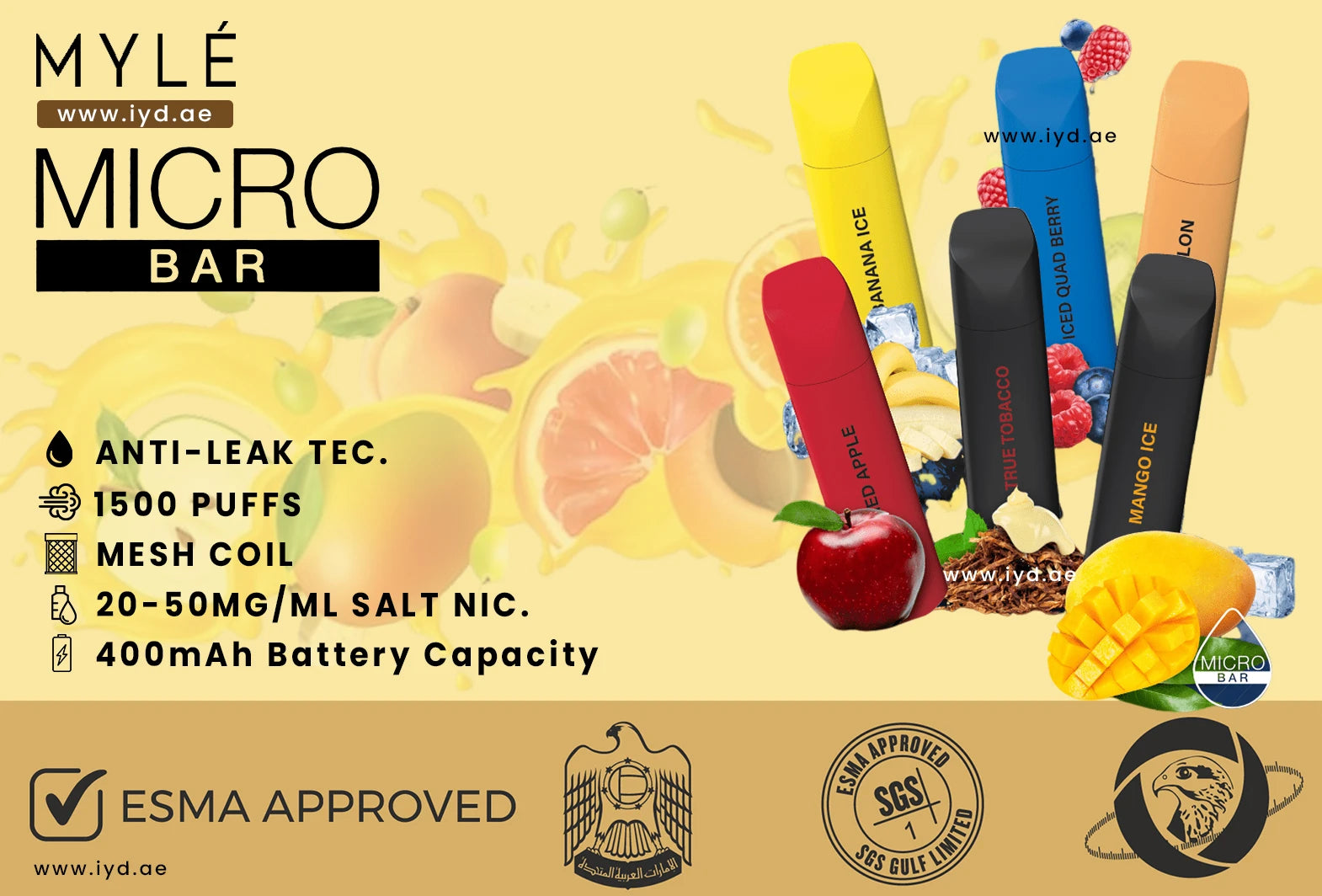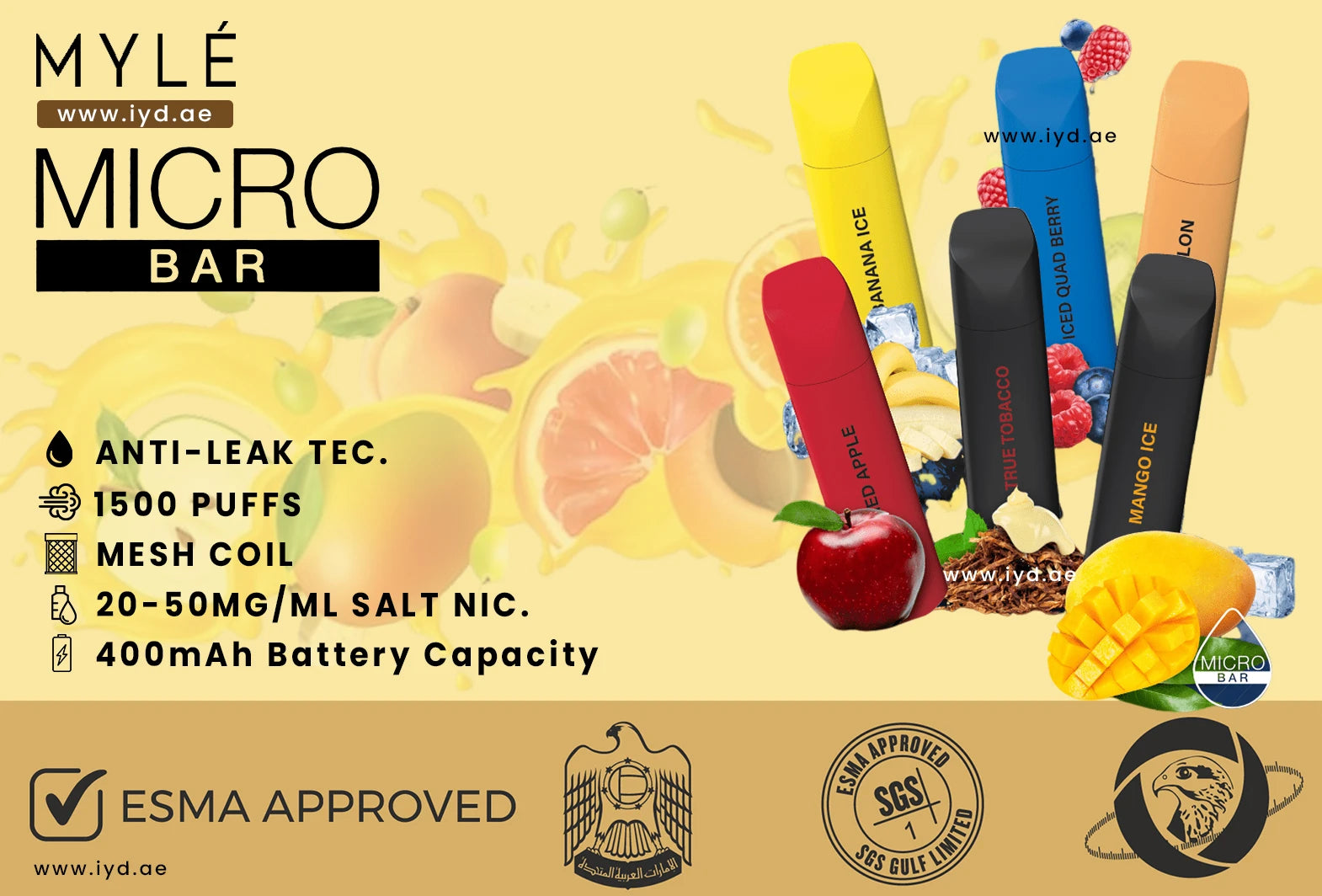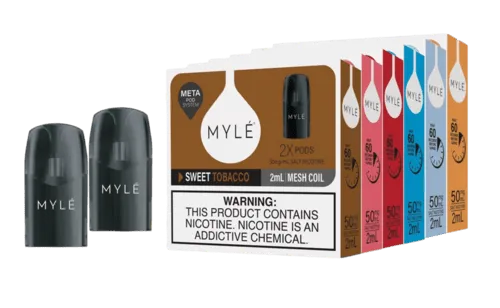 #1 Trusted Myle Seller In Dubai, UAE
You have landed on the best place to buy Myle Vape in Dubai. We are the #1 Online Myle Vape Shop! If you are out of stock, you don't have to wait weeks to get your preferred Myle Vape. We ship within 24 hours. We offer our exclusive collection of Myle Pods and Myle Vape Box, Mylé V4 Magnetic Pods, V4 Magnetic Devices, Mylé Premium Dual Pod Vaporizer, and Mini Disposable Vape Pods. The Myle Mini Disposable Vape Pod Kit is an excellent option for beginners. It offers an easy-to-use design and is easy on the wallet. If you love vaping, you won't want to miss Myle Vape Starter Kit. The Myle Pods Starter Kit includes 1,000mg e-liquid pods with disposable pods with it. The pods are pre-filled with nicotine salts, which provide increased throat hit, nicotine absorption, and minimized mess. Myle is available in a variety of colors and flavors. Refresh your vape experience and enjoy a smokeless and tobacco-free vaping experience with mylidubai. Buy Cheap Myle Pods & Myle Vape Box Now!
Myle V4 Magnetic Pods
Myle V4 Magnetic Pods are an aid to function with Myle V4 devices. This product contains approximately 0.9ml of salt-nicotine (SaltNic) e-juice, which is about the same amount found in a premium cigar. This product delivers the nicotine without the hundreds of harmful toxins and carcinogens present in tobacco cigarettes. Buy Myle V4 Magnetic Pods of your preferred flavor.
Myle V4 Magnetic Devices
The Myle V4 Magnetic Device is a set of four 1.7 ml refillable pod systems for direct-to-lung (DTL) and mouth-to-lung (MTL) vaping and offers an authentic vaping experience by simulating the mouth-feel of a cigarette-size electronic cigarette. The Myle V4 is pre-filled with 2ml/1.7ml eliquid capacity and contains 5% or 2% nicotine by volume, allowing for approximately 240 puffs. Buy Mylé Magnetic Device V4 and change the world into a better place!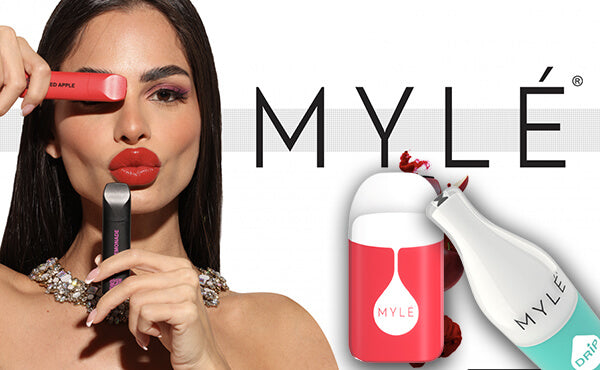 What is Myle Vape?
A Myle Vape is an e-cigarette for the future—an affordable, sustainable, and brilliant achievement of human technology and intelligence. The Myle is a super-compact mini e-hookah that uses a removable/replaceable pod system. The Myle produces a satisfying amount of vapor and a good throat hit for its size. It features a small stature and a durable design, making it the perfect travel companion. The best thing about vapes is that they do not produce smoke; instead, they produce aerosols or vapors. This device is 100% natural and protected by modern technology that allows continuous use with no negative side effects. The quality of Myle Vape is perfectly ethical. True to the letter, it is genuinely antique and eco-friendly

Myle Vape Ships on the Same Day As Ordered
How does Myle deliver same-day shipping when most businesses do not? Here's the answer: Our proprietary algorithms sift through thousands of vape pens, vaporizers and vape accessories for sale and flag the most popular products. That's how we give you the selection you need. Our Speciality is the Same day delivery in Dubai & Free shipping on orders 200 AED+. We ship within 2 to 24 hours in following places:
Same Day or Next Day Delivery to :

Dubai
Fujairah
Ajman
Sharjah
Umm-al-Quwain
Ras-al-Khaimah
Key Features

No Smoke and No Ash
Myle Vapes do not burn the tobacco which does not create smoke or ash.

Less Damage to Lungs
As MYLE VAPE is a non-smoke product, it doesn't cause much harm to the lungs.

Best alternative to traditional cigarettes
The heating of tobacco doesn't cause harm, so you can use VAPES as an alternative to your traditional cigarettes.
Frequently Asked Questions
Delivery Process

Choose Product
Choose Your Myle Vape from a great range of MYLE Vapes in UAE

Get Offer
Benefit from our best offers

Shipment
Shipment of your order from our warehouse(within a few hours)

Payment
Pay at doorstep with your convenient payment option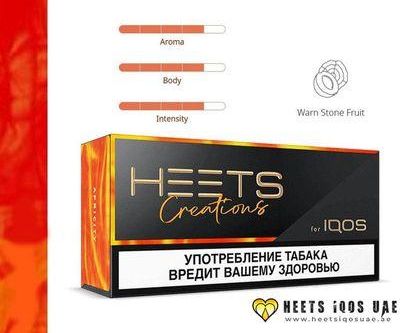 Buy Trusted Heets IQOS In UAE
At Heets Dubai, we offer our clients a wide scope of options to enjoy and explore the IQOS and HEETS experience to its fullest. From the Heets Classic, Heets Dimensions, Heets Parliaments,Heets Fit, Heets marlboro japan flavors, for example, Heets Bronze Label and Heet Sienna Label to limited edition aromatic flavors like Heets Creations Apricity, Heets Turquoise Selection, and Heets Creations Glaze, we have everything you wish for!