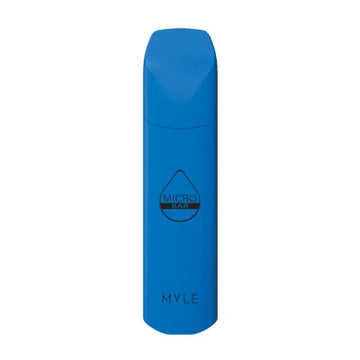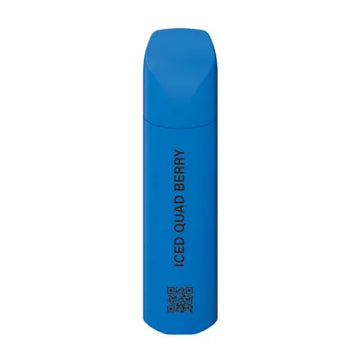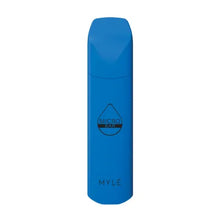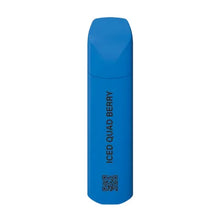 +48 people are viewing this product.
Myle Micro Bar Iced Quad Berry [20 MG]
Device : 1 Disposable Device Per Pack

Total Puffs : 1500 puffs (approx)

ML : 3ML built-in reservoir

E-liquid : Prefilled with flavorful e-liquid

Technology : Waterproof and sealed

MG : 20mg/50mg of tobacco free salt nicotine

Flavor : A fruit explosion of sweet & tart combining raspberries, blueberries and luscious blackberries – add in sweet earthy blackcurrents and a hint of cooling mint and your taste buds will be satiated.

Vape Device Type: Myle Vape Disposable
Shipping & Delivery Guidelines :
🏍️Same Day Delivery: Place your 🛍️order at anytime and we'll deliver at your doorstep same day.
🕕Next Day Delivery: Place your order by midnight and we'll strive to have it at your doorstep the next day.
🌍Broad Coverage: We deliver across all 7 emirates in UAE, excluding some remote areas.
🔂Operational Days: Our deliveries run 7 days a week, barring public holidays.
🚚Prompt Dispatch: We aim to dispatch your order📦 by noon the following business day. Unforeseen circumstances like severe weather might cause occasional delays.
🏍️
Delivery Options:
There are 2 options are available for delivery 1) Standard Delivery 2) Express Delivery
📝Reception of Packages: We ship without requiring signatures. Ensure someone is there to collect your parcel.
🛒Our Responsibility: We take great care in shipping, but we can't be held accountable for items lost or damaged during transit.
📦Pre-Orders: For items on pre-order, check the product description for specific delivery dates.
📍Address Finality: Once placed, orders are shipped to the provided address. We can't alter this later. Note: If a refund is necessary, the initial shipping fee will be excluded.
💲Payment & ID: Delivery will be handed over upon presenting your Emirates ID/Passport and clearing the invoice amount.
🔞Age Restriction: Buyers must be 18 or older. Orders placed by minors will not be refunded.
Delivery Charges :
3️⃣0️⃣Standard Rate: A delivery charge of AED 30 applies to orders below AED 200.
🆓Free Delivery: Enjoy complimentary shipping for orders valued at AED 200 or more.
🆗Promotional Shipping: Unless mentioned, shipping promotions apply to standard delivery.
Order Notifications :
📝Order Acknowledgment: After placing an order, expect a confirmation email from info@iyd.ae.
📧🪀Delivery Updates: When your order is out for delivery, we'll notify you via SMS, WhatsApp, or email.
📲📍Location Confirmation: Our courier will touch base, either by WhatsApp or call, to verify the delivery address.
🤝🏻Further Queries: Reach out anytime! connect with us on WhatsApp at +971 58 116 8281.